Medford Seafood Market Party Trays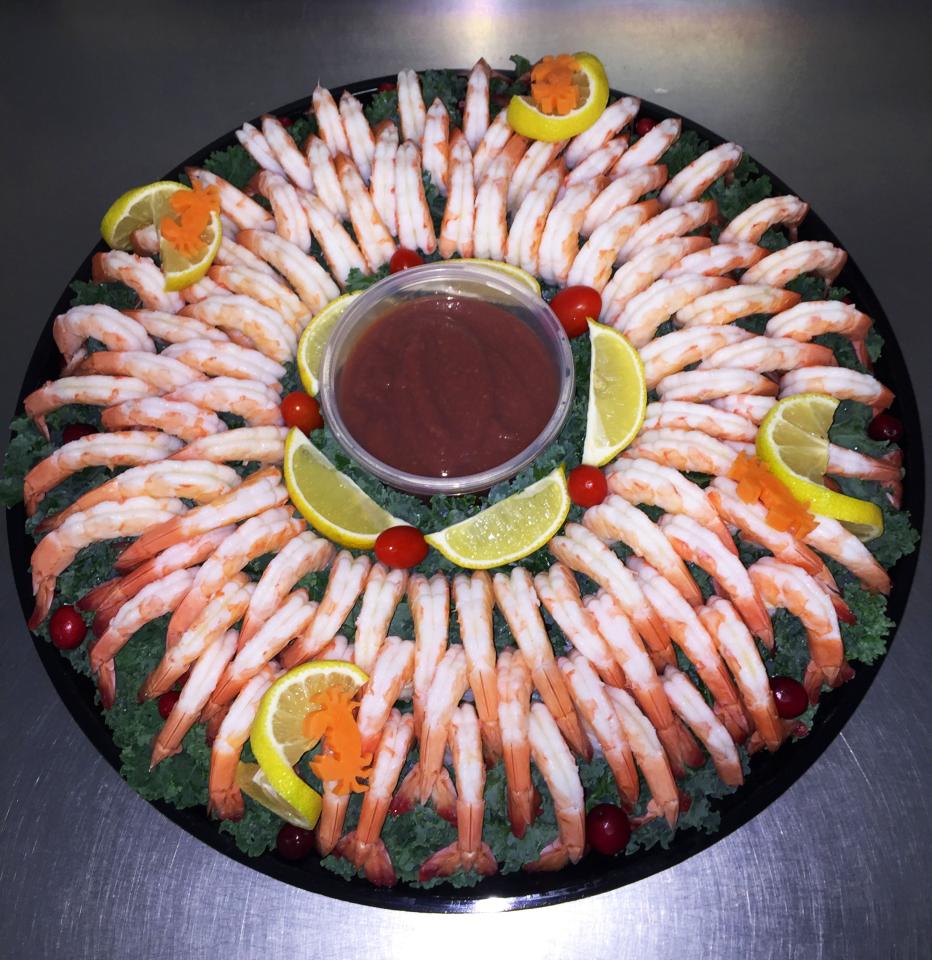 All Product Based on Availability
We use only quality, wild-caught, American Gulf shrimp for our shrimp platters. They include our large shrimp that has been perfectly cooked and cleaned then arranged on a tastefully decorated platter on a bed of fresh greens and garnished
with lemons. An ample serving of our homemade cocktail sauce is also included with each platter.
Choose from one of these following platters:
Small ~ 1 1/2 pounds
approximately 32-36 large shrimp
$58.95 plus tax
Medium ~ 2 pounds
approximately 44-48 large shrimp
$71.95 plus tax
Large ~ 3 pounds
approximately 66-72 large shrimp
$102.95 plus tax
X- Large ~ 4 pounds
approximately 88-96 large shrimp
$128.95 plus tax
Additional shrimp can be added to any platter for an additional $26.95/lb
PLEASE GIVE US 48 HOURS NOTICE WHEN ORDERING. THANK YOU!
PRICES AND AVAILABILITY SUBJECT TO CHANGE
Please order by phone or in person ONLY. No email or Facebook orders please.