Medford Seafood Market Party Trays
PLEASE GIVE US 48 HOURS NOTICE WHEN ORDERING. THANK YOU!
PRICES AND AVAILABILITY SUBJECT TO CHANGE
Please order by phone or in person ONLY. No email or Facebook orders please.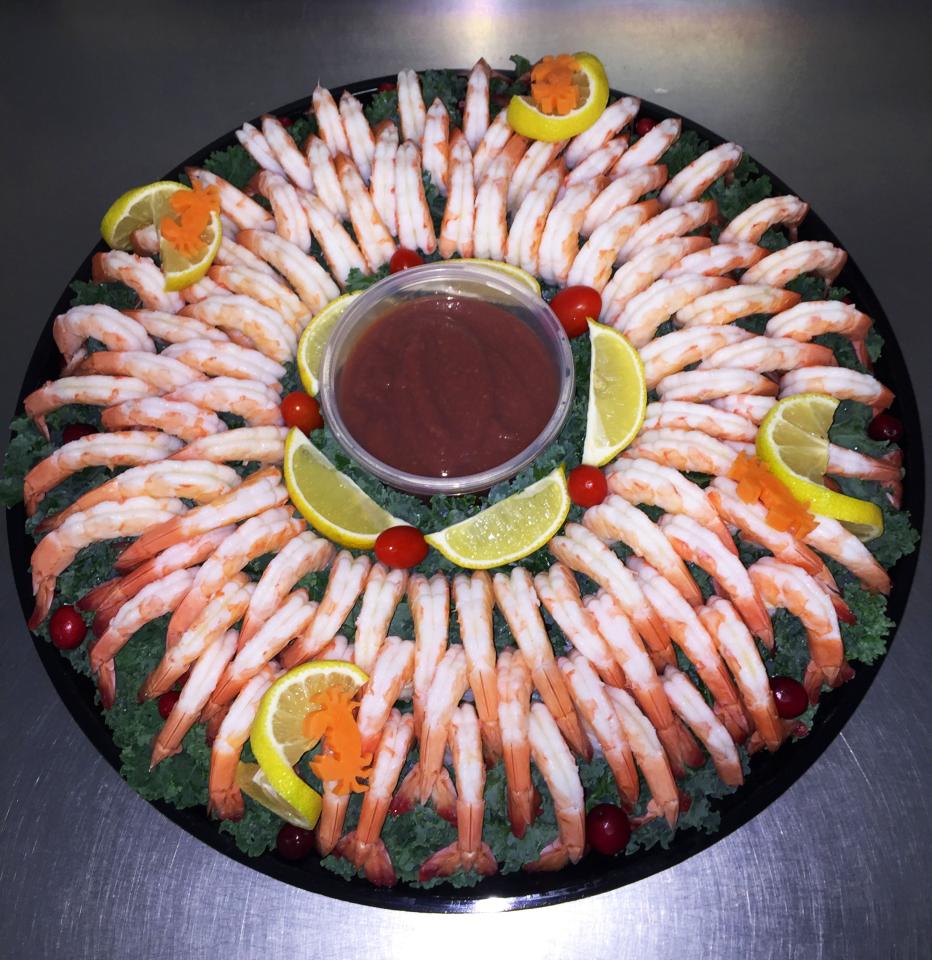 All Product Based on Availability
We use only quality, wild-caught, American Gulf shrimp for our shrimp platters. They include our large shrimp that has been perfectly cooked and cleaned then arranged on a tastefully decorated platter on a bed of fresh greens and garnished
with lemons. An ample serving of our homemade cocktail sauce is also included with each platter.
Choose from one of these following platters:
Small ~ 1 1/2 pounds
approximately 32-36 large shrimp
$64.95 plus tax
Medium ~ 2 pounds
approximately 44-48 large shrimp
$79.95 plus tax
Large ~ 3 pounds
approximately 66-72 large shrimp
$114.95 plus tax
X- Large ~ 4 pounds
approximately 88-96 large shrimp
$144.95 plus tax
Additional shrimp can be added to any platter for an additional $29.95/lb